"Cultivate the habit of being grateful for every good thing that comes to you, and to give thanks continuously. And because all things have contributed to your advancement, you should include all things in your gratitude." — Ralph Waldo Emerson
Thanksgiving is a time for reflection—a time to spend gathered with family and friends and to count our blessings and express our gratitude. Maybe you are in a good season and thriving with health and wealth? Take this opportunity to give to those in need. Know that the holiday season can be tough for some who have lost loved ones and for those who are struggling with health or financial issues. It truly is better to give than receive. Your kindness may even cause a chain reaction.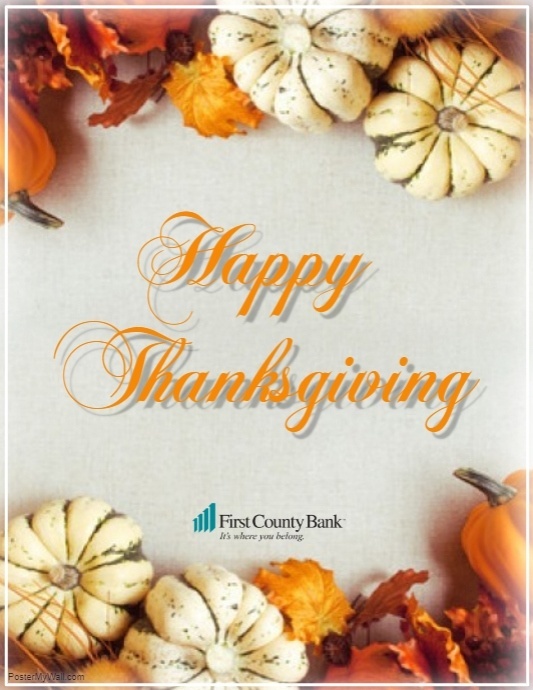 "I have this theory that if one person can go out of their way to show compassion, then it will start a chain reaction of the same." – Rachel Joy Scott
We are grateful for our wonderful, giving team of bank employees who help out in our community whenever they can. Together, we work to spread kindness and make someone's day brighter. We were able to raise funds by volunteering at various events, collecting donations for nonprofits, our quarterly "Jeans Day for a Cause" donations, collecting food for the Food Bank of Lower Fairfield County and much more.
As we reflect on the year, we are thankful for many blessings– most importantly, our family and friends, customers, awesome employees, executives and corporators of First County Bank and their families, and our community partners and nonprofit organizations that give tirelessly. We want to wish you all a safe and happy Thanksgiving and we hope that your day will be filled with joy.