Most of our branches are now open with access to our lobbies.  You may also schedule an appointment to meet with a banker at any one of our branches, by visiting our locations page.
Here is our most updated information as of February 14, 2022:
Open with Full Access
Stamford – 637 Shippan Avenue
Stamford – 1042 High Ridge Road
Stamford – 48 Atlantic Street
Stamford – 2950 Summer Street
Stamford – 1980 West Main Street
Stamford – 275 Hope Street
Stamford – 117 Prospect Street
Stamford – 1110 Hope Street
Darien – 1006 Post Road
Greenwich – 59 Mason Street
New Canaan – 95 Park Street
Norwalk – 700 Connecticut Avenue
Norwalk – 660 Main Avenue
Fairfield – 1312 Post Road
Westport – 1135 Post Road East
Drive-up Only Open
Norwalk – 469 Westport Avenue
When you visit the branch
In keeping with guidelines from the Centers for Disease Control and Prevention (CDC) and the State of Connecticut, we have instituted policies to protect our customers and employees including: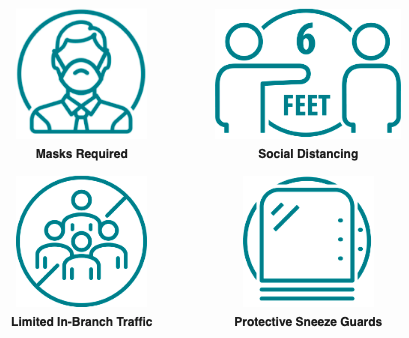 There are so many ways you can connect!
Online, Mobile, Telephone, ATM, Drive-up
We realize that even with all these safeguards in place, you may not be ready to visit an office in person. Fortunately, there are many ways to access your accounts as well as to conduct other business with us. Our Account Access Guide highlights all the avenues available. We hope you will find it helpful as you plan your "new normal."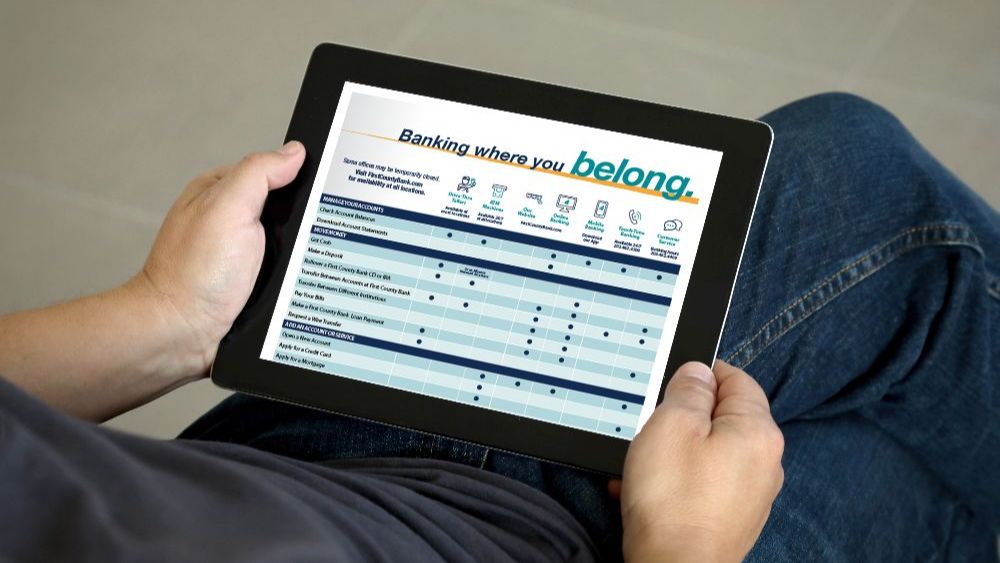 Connect with a member of our CustomerFirst Contact Center: 203-462-4400, available Monday through Friday (excluding holidays) from 8:30 a.m. to 4:30 p.m.