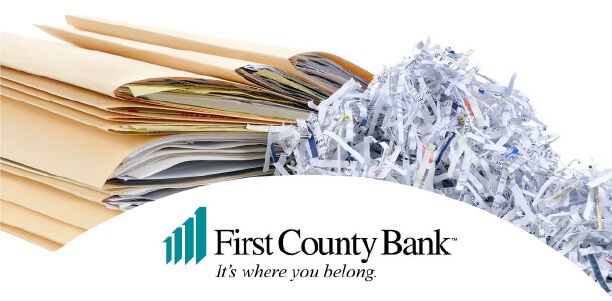 CONTACTLESS
SHREDDING DAY
Saturday, September 24
9:00 am – 12:00 pm
Free shred event at First County Bank in Fairfield!
Let us dispose of your documents securely and safely
while you wait in the convenience of your car.
Fairfield Branch
1312 Post Road
WHAT TO SHRED: Office paper, checks, bills, manila folders (do not need to remove staples and paper clips).
WHAT NOT TO SHRED: Cardboard, phone books, books, magazines, newspapers, or non-paper items.
Each vehicle is limited to three file boxes of materials.