Employee Profile: Meet Tiffani Valentin
Employee Profile: Meet Tiffani Valentin. Tiffani works as a Senior Commercial Loan Operations Specialist in our Summer Street office and has been with First County Bank for over 10 years.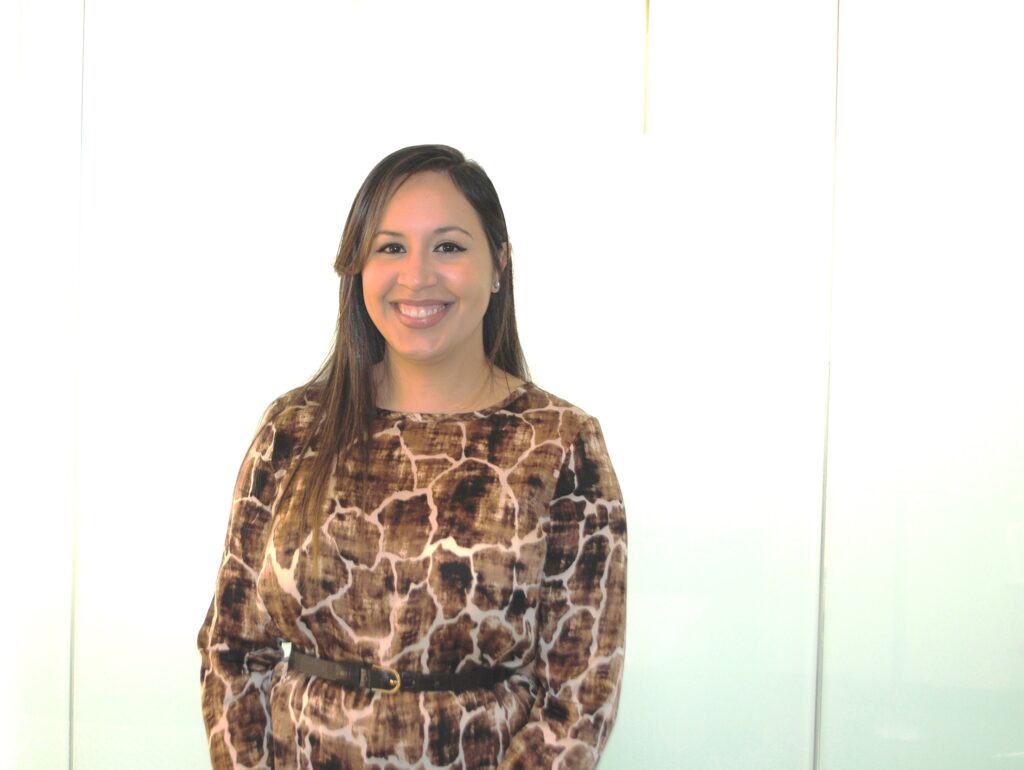 Tell us a little about yourself – feel free to include information about your family, hobbies and/or involvement in the community:
Hi, I'm Tiffani. I am 31 years old and I live in downtown Stamford. I'm originally from Astoria, Queens and my family is originally from Brooklyn, but they're now scattered between Stamford, New York and Florida.
When I'm not at work, I'm home watching my investigative television shows on Discovery – or horror movies. I'm a big Freddy Krueger fan!  My favorite author is Mary Higgins Clark who writes mysteries and is always on the New York Times Best Selling Author list. My favorite musical artist is Mariah Carey – I listen to her songs almost every day. I enjoy Off-Broadway Theater, walking absolutely everywhere and making memories with family and friends.
What is the favorite part of your role with First County Bank?
There are too many to choose from!  Besides continuing to have an intricate part of the bank's internship program, I would have to say one of my favorite roles here at the bank is to be somewhat of a hub of information for just about all things business banking related. I actually enjoy being out and about at bank-sponsored events and other bank meetings. I enjoy being able to answer questions; whether those questions are from a fellow co-worker, customer or potential customer. A common pattern I've noticed is that business banking can seem to be such a mystery!  Being a liaison between both credit administration and business banking helps to keep me well informed as well as on my toes!
What is the most frequent question you receive from customers?
"What do you do at the bank?"  It's honestly the most popular question from both customers and my fellow co-workers. There is no simple answer! But I wouldn't have it any other way.
Do you have a favorite First County Bank moment?
Yes, the bank's first year we had interns would have to be my favorite First County Bank moment. It was the beginning of many opportunities thereafter to expand and share my knowledge as an analyst and combine it with my passion for teaching.  Not many people know I originally wanted to be a high school biology teacher!  The continuation of the internship program has been both professionally and personally rewarding. Each year we further develop the program and it's always an exciting experience.