First County Team Commits to #BeTheChange at 'MarcUS for Change' 5K
"Be the change that you wish to see in the world."
— Mahatma Gandhi
This month, a team of our dedicated employees joined hundreds in committing to "Be the change" at the "MarcUS for Change" 5K road race in Stamford. The mission of MarcUS for Change is to "improve the academic, social, and mental well being of at-risk middle school and high school children," according to their website, by coordinating local and national opportunities for mentoring, academic support, extracurricular activities, and social development.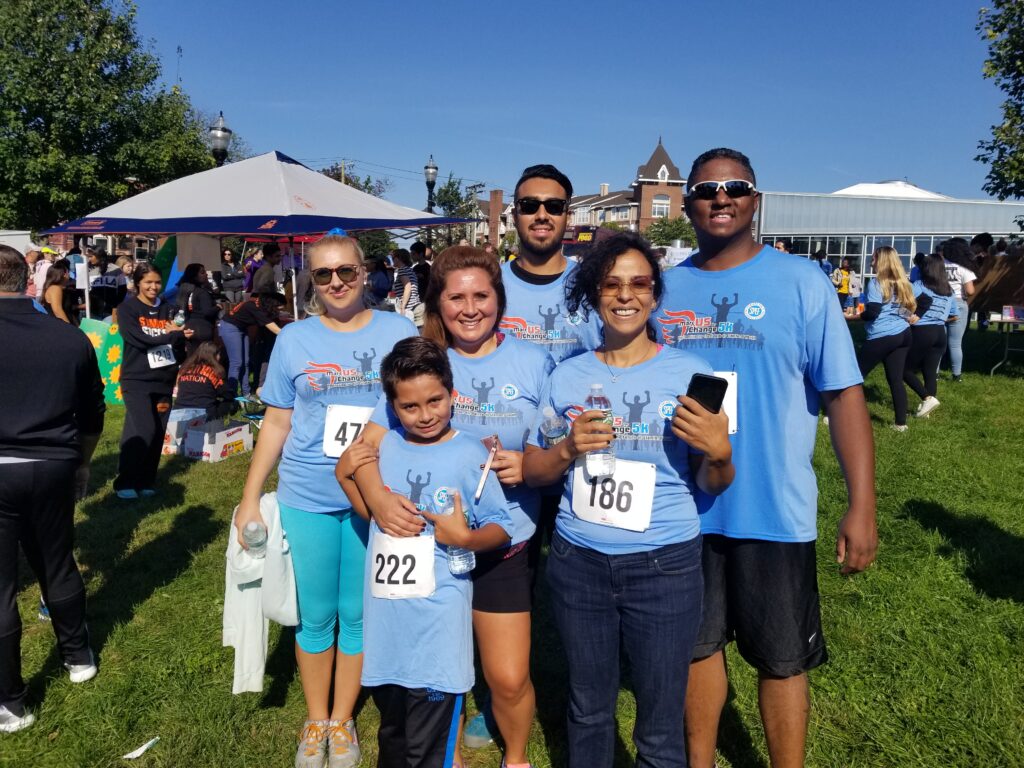 The charity was founded in honor of an at-risk student, Marcus Dixon McInerney,  who escaped a life of violence and truancy thanks to the help of a local family offering him a stable home and guidance. His life was cut short in a tragic accident in 2012. "MarcUS for Change" inspires the community to be the change kids need, especially during middle and high school.
First County Bank employees Stella Amortegui, Oscar Carrillo, and Aziza Moustaine joined for team leader Shaun Intriago for the first time. Shaun has participated in the event since its beginning, six years ago. Patryzja Carrillo, Oscar's wife, and Gabriel, Stella's son, also joined in the fun.
"MarcUS for change is important because it supports youth mentorships but also celebrates the life of Marcus McInerney Dixon and Marcus Hall," Shaun said. "Hundreds of participants came out to the event which featured a parade, an international dance festival, and dozens of children's activities."
Proceeds from the race went to support the Stamford Public Education Foundation, Stamford High School, the Mayor's Youth Employment program, the Stamford Youth Foundation football and cheerleading programs, Kids Helping Kids, RF Boxing's "Stand Up for Youth" 5K, the Rachel Sottosanti Foundation for Mental Health, the Abilis Foundation, and the Boys and Girls Club of Stamford.
For more information, visit the MarcUS for Change website: http://www.marcusforchange.org/
Pictured left to right: Patryzja Carrillo, Gabriel Amortegui, Stella Amortegui, Oscar Carrillo, Aziza Moustaine, Shaun Intriago