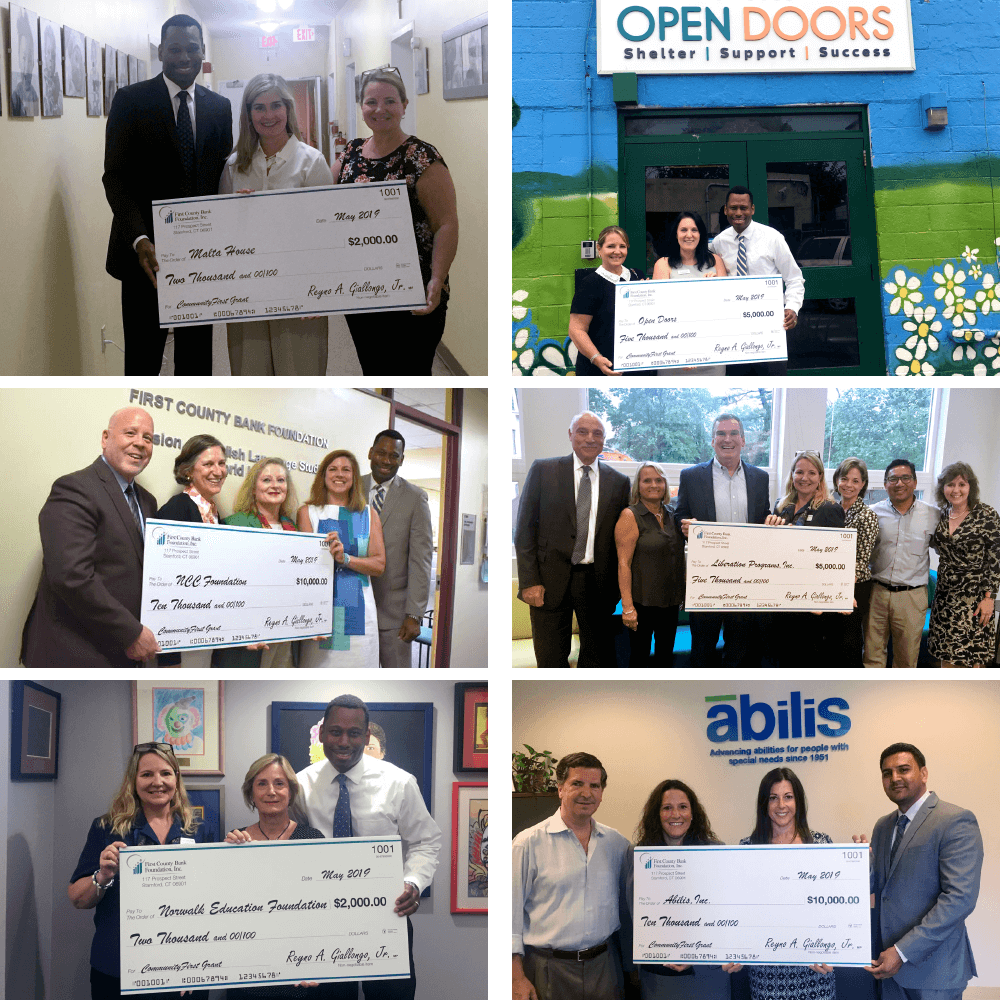 At First County Bank, we love delivering good news. Whether we're approving loans, helping people reach their financial goals, or supporting local nonprofits, it's always a pleasure to be able to assist.
 
That's why when donating money to local nonprofits that work to improve the lives of our neighbors, we celebrate by bringing a big check. This week we're supporting the Liberation Programs, Inc., Malta House, Norwalk Community College Foundation, Norwalk Education Foundation, Open Doors, and Abilis, Inc.
 
Keep watching the blog for the next big check delivery.