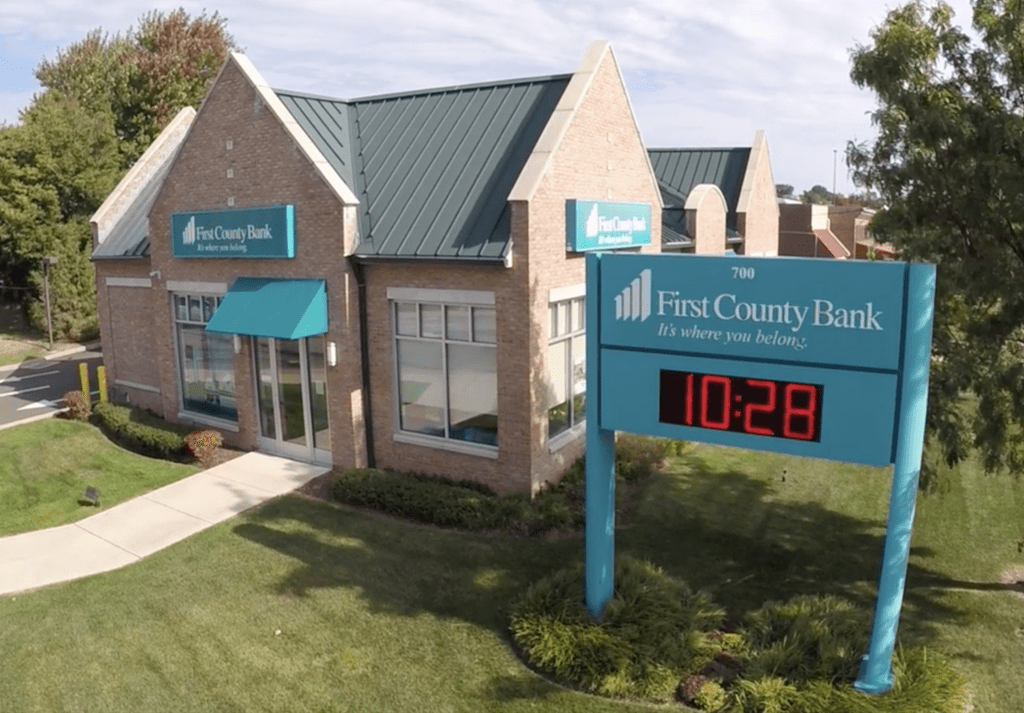 As an essential business, First County Bank has remained open throughout the pandemic to meet the needs of our customers.
While the state of Connecticut has begun allowing businesses to reopen under new guidelines, at this time we are taking a conservative approach and our branch lobbies will remain closed. We will continue to serve our customers through the drive-up windows at most of our locations as well as our CustomerFirst Contact Center.
During this time, we are working with our team and outside experts as we plan to re-open. As part of this preparation, we are reviewing the configuration of each location, as well as implementing new precautions for the safety of our customers and employees. Below are just a few of the steps we are taking:
• Limiting the number of customers in the branch at a time
• Putting up plexi-glass dividers at each teller station and desk
• Requiring employees to wear masks and gloves
• Disinfecting offices throughout the day, including sanitizing ATMs, door handles and other frequently touched surfaces, multiple times a day
Please stay tuned for more updates about our plan for branch openings. In the meantime, get 24/7 account access with online or mobile banking, and make easy cash withdrawals and deposits through our drive-up tellers or at any of our ATMs.
Stay connected with First County Bank
There are many ways to manage your accounts, move money, and complete most of your "everyday" banking without ever visiting a branch. Check out our Account Access Guide for details.