First County Bank Announces Executive Leadership Promotion
Stamford, Conn., September 17, 2018 – First County Bank announced Chairman and Chief Executive Officer Reyno A. Giallongo, Jr. will retire in August 2019. He has held the position of CEO since 2011. Under the succession plan, approved by the Board of Directors and effective August of 2019, Giallongo will be succeeded by Robert Granata, current president and COO. Willard M. Miley was promoted to executive vice president by the Board of Directors on August 1, 2018 and in August of 2019 Mr. Miley will assume the role of president and COO as Mr. Granata's successor. This announcement comes from a deliberate, carefully thought out strategic succession plan.  The Bank will use the coming year to transition its internal, external and community partnerships with a seamless change in leadership.
"We want to ensure our customers and employees that we are taking a strategic approach to our executive leadership plan and have the best in mind for the Bank, now and in the future," said Rey Giallongo, First County Bank chairman and CEO. "Bob Granata and I have been working closely together to assure a smooth transition of the executive and board leadership of the Bank. We are also excited to announce Willard's promotion to executive vice president. The board and I are confident the succession plan will continue to steer First County Bank successfully now and into the future."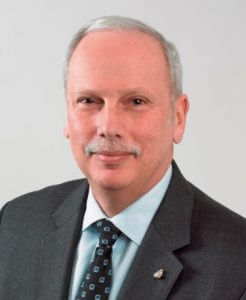 Reyno A. Giallongo, Jr. is chairman and CEO of First County Bank and has served in this capacity since 2011. In addition, he is president of the First County Bank Foundation. Mr. Giallongo serves as chairman of the board of directors of the Business Council of Fairfield County and serves as board member of the Housing Development Fund. He served as a member of the Connecticut Bankers Association board of directors; was chairman of the board of commissioners of the Stamford Downtown Special Services District; was a member of the ABA's Community Bank Council; and served on the New York Federal Reserve Bank Community Depository Institutions Advisory Council, (CDIAC). Mr. Giallongo earned a master's degree in business administration and finance from Babson College, his bachelor's in business administration from Salem State University and graduated from Stonier Graduate School of Banking.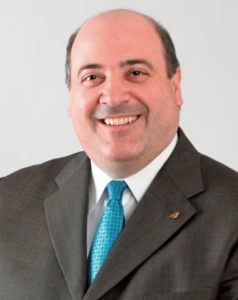 Robert Granata is president, COO of First County Bank and has served the bank in this capacity since 2014. Mr. Granata brings more than 31 years of experience to the role and is a corporator of First County Bank and on the Board of Directors of the Fairfield County Hospice House, the Ferguson Library and the Mill River Park Collaborative. He also serves on the Leadership Council for Childcare Learning Centers. Mr. Granata earned his bachelor's degree in business administration from Saint Anselm College, graduated from New England School of Banking at Williams College and National School of Banking at Fairfield University.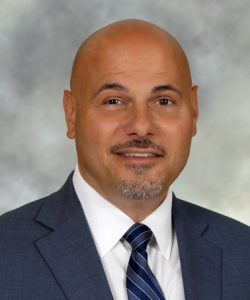 Willard M. Miley is executive vice president, after being promoted from senior vice president, retail banking division. Mr. Miley brings 35 years of experience to his role and started his First County Bank career in 2002. He currently serves on the board of directors for The Stamford Public Education Foundation (SPEF). Miley earned his bachelor's degree in business from The University of Bridgeport. He graduated from the National School of Banking at Fairfield University and the Connecticut School of Finance and Management.
About First County Bank
 First County Bank, headquartered in Stamford, Conn. for more than 165 years, is an independent mutual community bank with 16 branches in Stamford, Norwalk, Darien, Greenwich, Fairfield, New Canaan and Westport offering deposit products, mortgages, wealth management, business banking services, and a full array of digital banking products including mobile and online banking. First County Bank has more than 220 employees, assets in excess of $1.5 billion and is a 2016-2018 Women's Choice Award winner. For additional information, please visit us at https://www.firstcountybank.com. Become a fan by clicking "Like" on the bank's Facebook page at http://www.facebook.com/firstcountybank. Follow us on Twitter at http://www.twitter.com/firstcountybank, view and follow us on Instagram at http://www.instagram.com/firstcountybank, watch us on YouTube at http://www.firstcountybank.com/camera or connect with First County Bank on LinkedIn at http://www.linkedin.com/company/920207.
#     #     #