First County Bank Foundation Awards Three High School Seniors with Richard E. Taber Citizenship Award Scholarships

First County Bank Foundation Awards three High School Seniors with Richard E. Taber Citizenship Award Scholarships
STAMFORD, Conn., Jun. 25, 2020 — First County Bank recently announced this year's recipients of the Richard E. Taber Citizenship Award scholarships. This annual award honors Fairfield County high school students who consistently demonstrate good citizenship at school, at home and in the community.
The program awards scholarships to three deserving students, and is designed to recognize and encourage young people who are honest, hard-working and helpful. Each year, First County Bank Foundation accepts student applications from the beginning of the year until the end of April. The award is named after Richard E. Taber who retired as chairman and CEO of First County Bank in March 2011. It is in recognition of Taber's 40-plus-year career at the bank and innumerable contributions to the community.
Each of the following students were chosen to receive a $5,000 Richard E. Taber Citizenship Award scholarship: Hannah Bushell of Stamford, attended Stamford High School and will attend the University of Michigan, majoring in applied mathematics; Daniella Jones of Greenwich, attended Greenwich High School and will attend Pennsylvania State University, majoring in liberal arts; Bartlomiej Ruszczyk of Fairfield, attended Fairfield Preparatory High School and will attend College of the Holy Cross, majoring in economics and computer science.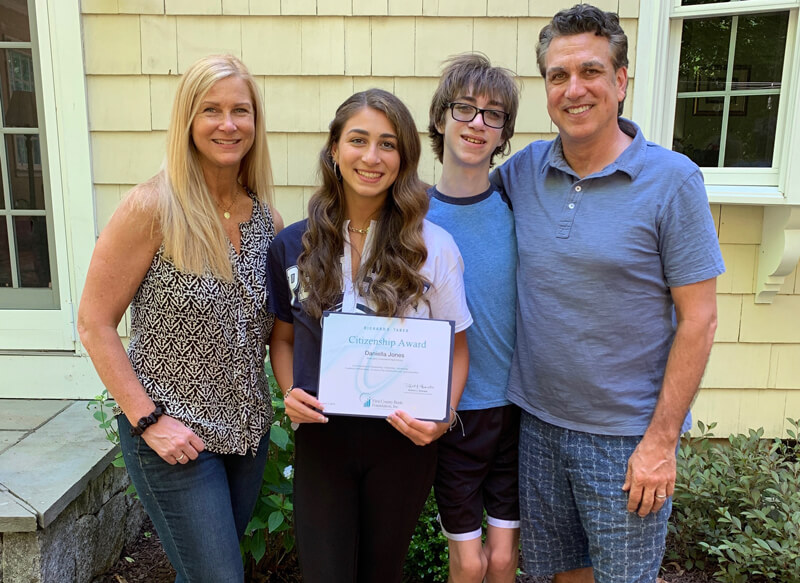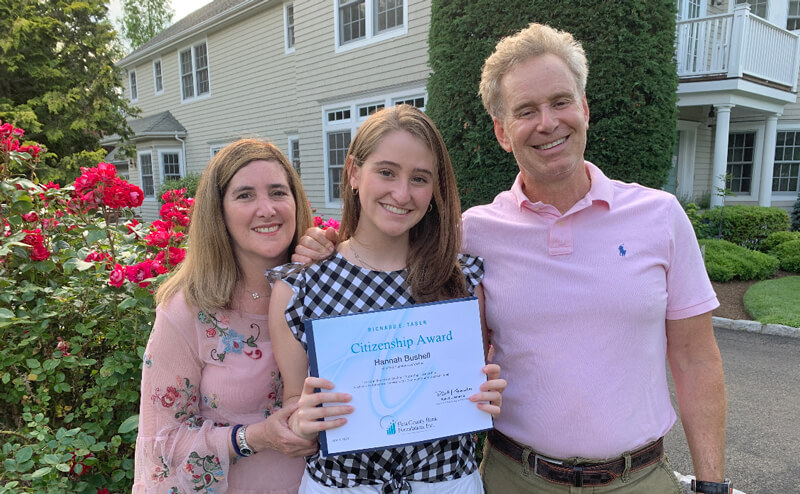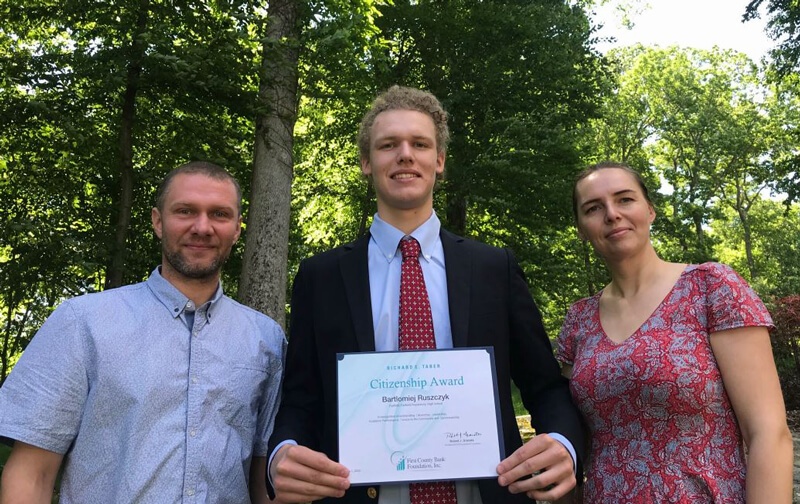 "These students exemplify the attributes of good citizenship and service in the community," said Robert J. Granata, chairman and CEO of First County Bank, and president of the First County Bank Foundation.  "Each year, we continue to be amazed at the caliber of local high school seniors applying for the Richard E. Taber Citizenship Award.  We are proud to present scholarships to these amazing students, knowing that we are supporting future leaders with a passion for community service."
Richard Taber, a member of the board of directors at First County Bank, said, "I am very proud to have my name associated with three such well-rounded and talented young adults.  With the level of success they have already achieved, I'm certain they will have an outstanding future."
To learn more about First County Bank Foundation and the Richard E. Taber Citizenship Award Scholarship, please visit the Bank's website.
About First County Bank
First County Bank, headquartered in Stamford, Conn. for more than 165 years, is an independent mutual community bank with 16 branches in Stamford, Norwalk, Darien, Greenwich, Fairfield, New Canaan and Westport offering deposit products, mortgages, wealth management, business banking services, and a full array of digital banking products including mobile and online banking. First County Bank has more than 220 employees and assets in excess of $1.7 billion. For more information, please visit https://www.firstcountybank.com, or follow us @Firstcountybank on Facebook, Instagram, Twitter, and LinkedIn.