First County Bank Spotlight – Duncan Lee
Meet Duncan Lee, Branch Manager of our Westport location.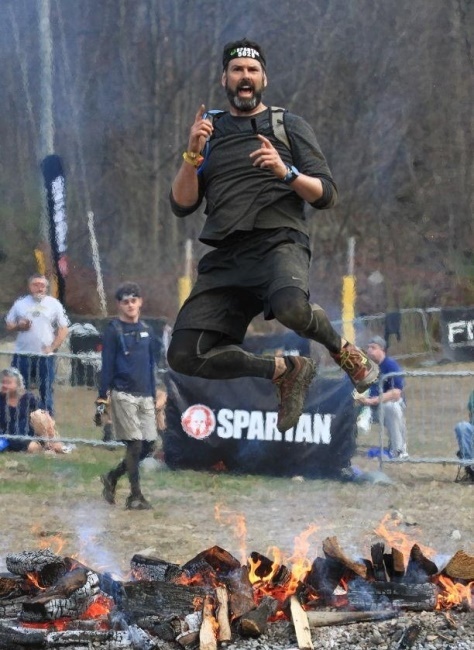 Tell us a little about yourself.
Answer: I've been in banking for 25 years, working for several different banks in Connecticut and New York City.
I live in Stamford with my wife Andrea, and we are the proud parents of two sons and a 3 year old black lab named Memphis. My oldest son is a sophomore at Quinnipiac University and my youngest is in the 7th grade.
When I'm not working I enjoying skiing with the family and watching my favorite soccer team Manchester United play. I am also involved with Stamford Youth Soccer League as a team manager.
What is your secret talent you'd like to share so we know more about you? (Do you dance, cook, garden, loudly whistle, create art, play an instrument, sing, build things, play sports, compete or train for anything, etc.)
Answer: I compete in Spartan Races. Since 2017, I've completed 8 races in NJ, NY and VT. I race with my oldest son, and my youngest participates in the Spartan Kids race.
What is your favorite part of your role with First County Bank?
Answer: My favorite role as branch manager is being able to help customers solve all their financial needs – big or small, simple or complex. Whether I'm directly helping or introducing them to different partners at First County Bank, I'm always happy to provide the solution they need.
Do you have a favorite First County Bank moment? This can be any moment at the Bank that has made an impact on your life.
Answer: My favorite First County Bank moments are when I'm given opportunities to interact with local organizations; whether it's volunteering at an event or delivering Foundation checks, the Bank's long standing commitment to strengthening our community really shines through, and I enjoy being a part of it.