First County Bank Welcomes Three New Corporators
STAMFORD, CT, June 21, 2023 —First County Bank is pleased to announce two new corporators: Cristina Andreana, and Aurelio "Elio" Vetrini who were elected at the June 21, 2023 Corporators meeting. A First County Bank Corporator is a unique role offered to community representatives and thought leaders, who promote the mission and vision of the bank to individuals, businesses, and nonprofit organizations in the communities we serve.
The Board of Directors of First County Bank recruits corporators who are successful in their business or profession and have strong knowledge of the communities First County Bank serves. Corporators play a critical role in a mutual community Bank. The role of a Corporator includes assisting the Bank in increasing its visibility and credibility in the community, advising the Bank on community and customer needs, and supporting the Bank's business development.
"We welcome Cristina and Elio as our newest Bank Corporators. With their long-standing support of Stamford and neighboring towns as local business owners, their business models align deeply with the mission of First County Bank. Their wealth of resources and industry expertise will only enhance our ability to serve clients and the community. We look forward to collaborating with Cristina and Elio, benefiting from their insights on initiatives and the future vision of First County Bank" said Robert Granata, Chairman and CEO of First County Bank.
First County Bank welcomes the following business leaders to the Board of Corporators:
Cristina Andreana, CPA
Cristina, the owner and founder of ACT Financial and Tax Services, LLC., which has been based in Stamford since 2003, provides tax planning and preparation, financial statement, business controllership functions and consulting and advisory services.  Cristina is a member of several local nonprofit and civic organizations, including holding board positions with HELP for KIDS: An Exchange Club Parenting Skills Center; The Exchange Club of Stamford, MS President US; and The Italian Center of Stamford.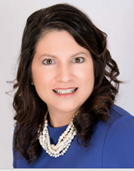 Aurelio "Elio" Vetrini
Elio is an owner and President of County TV & Appliance, a kitchen and home appliance retailer that has been family owned and operated since 1951. The Stamford-based home appliance store, which started with only 25 employees, has been serving customers of Fairfield and Westchester counties for over 70 years. Elio has worked at County TV & Appliance for 24 years, starting in the warehouse, working his way up to customer service and sales, before joining the management team and becoming part owner and President.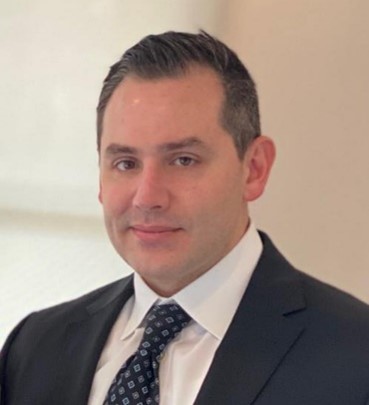 About First County Bank
First County Bank, headquartered in Stamford, CT for over 172 years, is an independent mutual community bank with fourteen branches in Stamford, Norwalk, Darien, Greenwich, Fairfield, New Canaan, and Westport offering deposit products, mortgages, wealth management, business banking services, and a full array of digital banking products including mobile and online banking. First County Bank has more than 220 employees, assets in excess of $2 billion and is a winner of the Hearst Connecticut Top WorkPlaces 2020-2021 award. For additional information, please visit www.firstcountybank.com, or follow us @Firstcountybank on Facebook, Instagram, Twitter, and LinkedIn.
# # #