How to Teach Your Teens to Save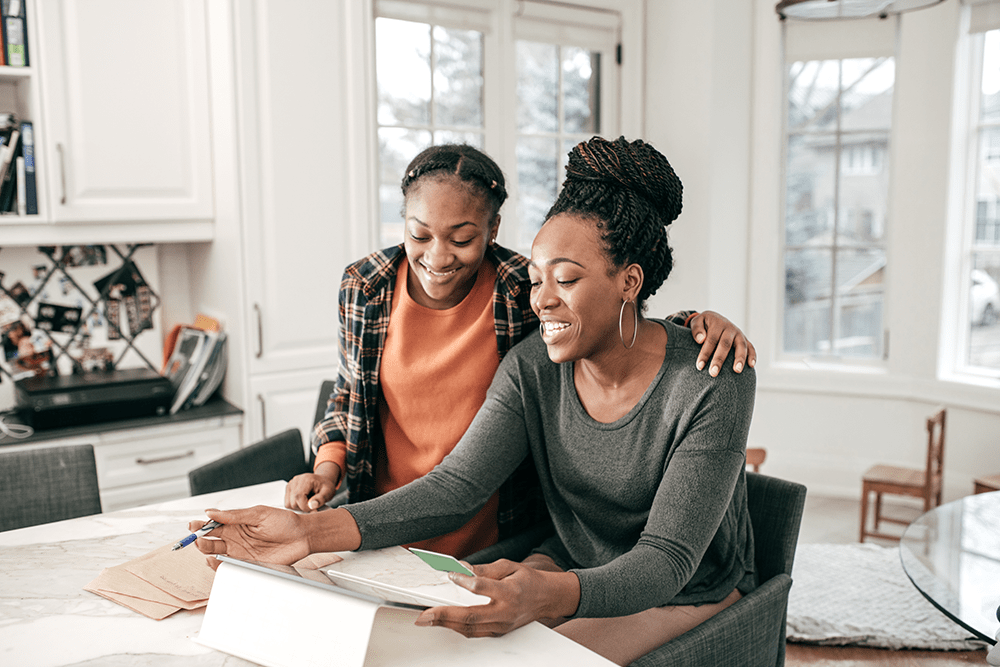 There are many great ways to teach younger children how to save – for example, give them a cute piggy bank and show them how putting a little money into the bank each week can add up.
But as the kids get older, how can you continue those lessons? It starts with making sure they have a savings account, and for older teenagers, a checking account:
Show them the tools
Once they've opened their new accounts, make sure they are signed up for Online & Mobile Banking! They will appreciate the chance to check their account balances easily, and you will appreciate their ability to deposit birthday checks with mobile deposit.
Let them manage the money
Consider how much you spend on clothing, health & beauty products and even school supplies for your teenager in the course of a year. Divide this amount by 12 months, and schedule to have that amount deposited into their account automatically each month. 
Then, when it's time to go shopping for new shoes, face wash or folders, let them pay using the money you have given them already. The process will allow them to learn how to budget, save up for something special, and comparison shop.
Teach them how to pay themselves first
If your teenager goes to work somewhere with a payroll system, show them how to set it up so that part of their paycheck automatically goes into their savings account, rather than checking. They probably won't feel the difference, but will notice the growth of both accounts.
Getting paid for babysitting, dog walking, or other entrepreneurial endeavors? Encourage them to transfer a bit of each deposit into their savings account.
Talk about money
It is ingrained in most of us to avoid talking about money, but being honest with your teenagers about how much you make, where your money goes, and the choices you make with your money, will help them make smarter choices on their own.
Ultimately, by teaching our teenagers how to be better savers, we are putting them onto a path towards financial independence and security.