Savings Tip: Don't Go Broke at the Beach!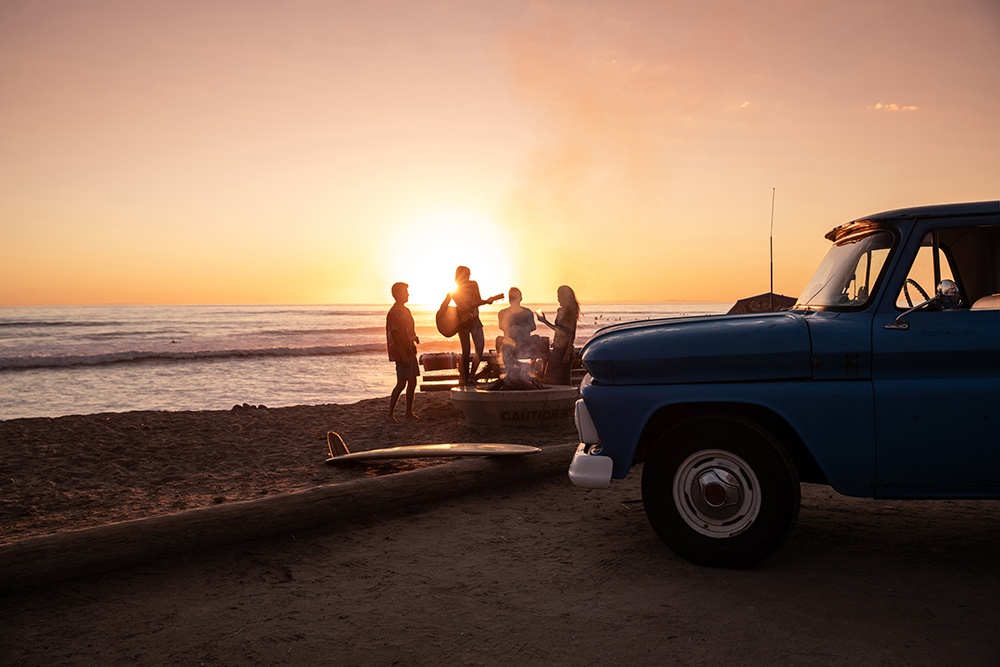 The amount of money you spend at the beach can sometimes sting more than the sunburn you get when you forget to put on sunscreen…but if you prepare correctly, a day at the beach won't be so painful.
Pack smart Taking what you need to the beach is the easiest way to save money. Often times, simple items you may forget, like sunscreen, umbrellas, and towels, are an extra, avoidable expense, and can actually cost more if you buy them closer to the beach. Food around the beach is expensive too, so preparing a lunch beforehand or bringing food to cook can prevent cash washing away with the low tide.
Skip the stuff you don't need Okay, we all know the jet skis and water jet packs are super fun and make for great pictures to post on social media. They can also break the bank, costing upwards of $30 for just a half-hour of fun! Choosing less costly activities, like throwing a frisbee or building sandcastles, can be equally gratifying and photo-worthy for a fraction of the cost. Oh, and souvenirs? Unless you want to contribute to local small businesses, leave the t-shirt at the gift shop.

Bring Friends! Of course, the best part about going to the beach with friends is the fun you will have together. Just remember that, if you carpool and/or share the costs of lodging with them too, you can have fun and save money at the same time.
Ask the locals The people who live by the beach know what's up. They've watched countless tourists overspend for burgers and parking spots, and know better not to do the same. When you go to the beach, research what people say about accommodations around the beach beforehand, and take some time to ask the locals for their favorite spots so you don't fall victim to the tourist trap.
A little sacrifice goes a long way Of course, everyone would like to spend a month in the Virgin Islands, the Maldives or Rio de Janeiro, but the fact is not everyone can afford the ideal beach getaway. Try to find destinations that are slightly off the beaten path and lodging that may not be beachfront, but close enough. At the very least, you will save money and still have fun, and at best, you will have a better experience than you would at the overpopulated, touristy destinations. Or skip the vacation altogether, and find somewhere local. You'd be surprised how many nice beaches are just a day trip away.