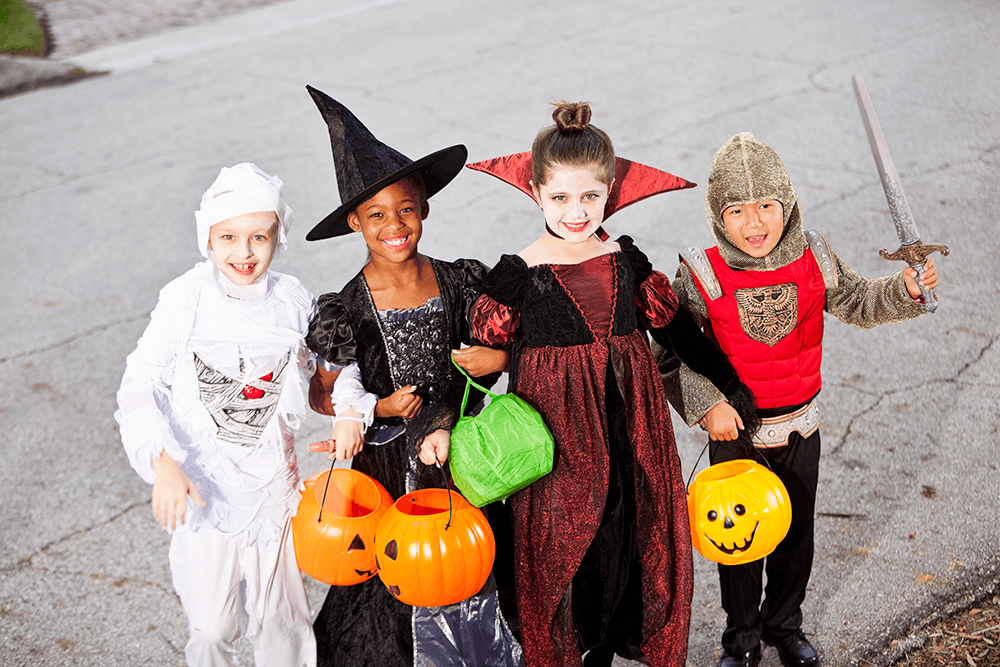 Halloween is right around the corner. If you and your family members are still in need of a costume, here are a few ways to put together an affordable look.
1) DIY – Before you start worrying about your level of crafting abilities, just know that costumes can be very simple (think mummy made out of toilet paper). There are plenty of ways to turn regular household items into clever costumes, like using red food dye as fake blood, or left-over cardboard boxes can be cut, painted and used as props.
2) Check thrift stores or tag sales – If you're looking for a special piece of apparel, shoes, or accessories, visit your local thrift store for cheap options. Tag sales may also have the items you are looking for and then you can barter the price.
3) Shop in your (or your partner's) closet or trade with friends – Need a flannel shirt to be a scarecrow? Or a bandana to be Rosie the Riveter? Think of creative ways to use clothing you already have before buying new pieces. If you don't have specific pieces, ask your friends – they might be willing to trade for something in your closet that completes their costume.
4) Look for end of season deals – Once the season comes to an end, scour the sale rack and save the items for next year. Even if you don't want to commit to a costume, you can still save money on make-up, hair dye, or accessories.
5) Use coupons and watch for sales – Check out RetailMeNot® for coupons or download apps for specific stores and watch for coupons and price reductions. If you have BaZing though your First County Bank ValueAccess Checking account, check for savings, discounts and benefits.