Security Tip – Protect Yourself from Mailbox Fishing Schemes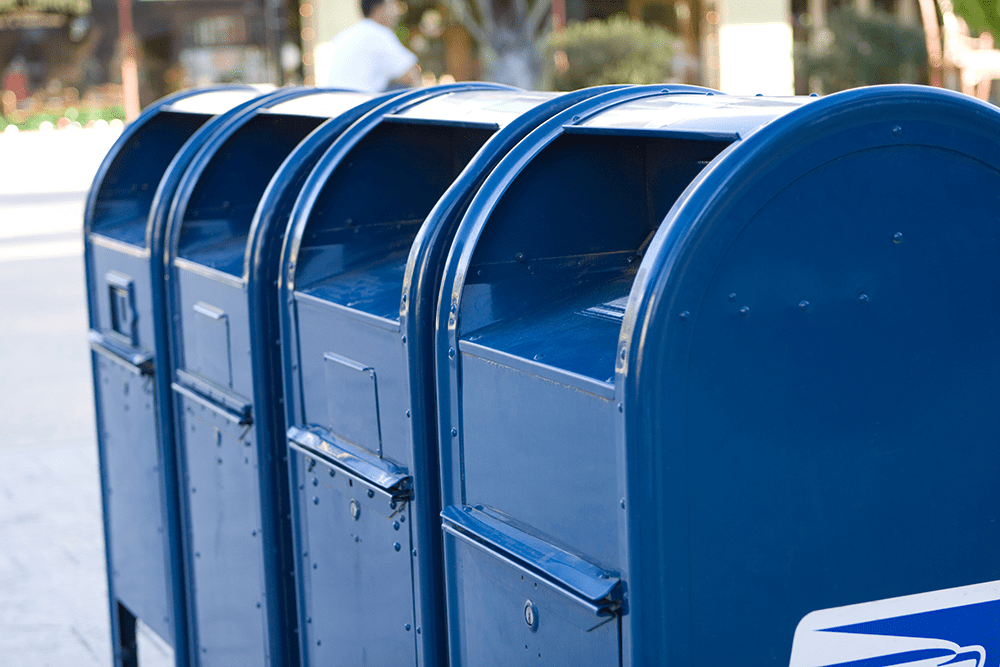 Lately there have been several reports of mailbox fishing – a scheme where thieves target the classic blue U.S.P.S. collection boxes with the pull-down handles. They obtain envelopes by using a wire or string attached to a sticky object, like a mousetrap.
Once the thieves have the stolen mail, they look for checks and other forms of money or personal information. Then, they use a solvent to wash the original writing off the check. From there, they can easily alter the dollar amount, and the payee. Next, they typically ask a middleman (also known as a "mule") to deposit the check on their behalf in exchange for a cut of the stolen money. Victims of this scam can end up losing hundreds, if not thousands of dollars.
In response, the United States Postal Service has upgraded some of their boxes to ones with a slender mail slot in an attempt to hinder the thieves' ability to fit their fishing device into the box.
The best way to protect yourself when sending a check is to use Bill Pay through Online Banking. If you are using a hard copy check, it is best to hand the envelope directly to the mail carrier, or drop it off inside the post office. It is not a good idea to send cash through the mail. It is better to use a check, money order, or a secure check, which can be more challenging for thieves to alter. When filling out a check, use gel ink which is more difficult to erase, and avoid leaving blank spaces on your check.
If you suspect that one of your checks has been intercepted, contact our CustomerFirst contact center at 203-462-4400 (Weekdays / 8:30am-4:30pm) or 203-462-4300 (Touch-tone / 24/7).