Supporting Nonprofits Who Support Our Community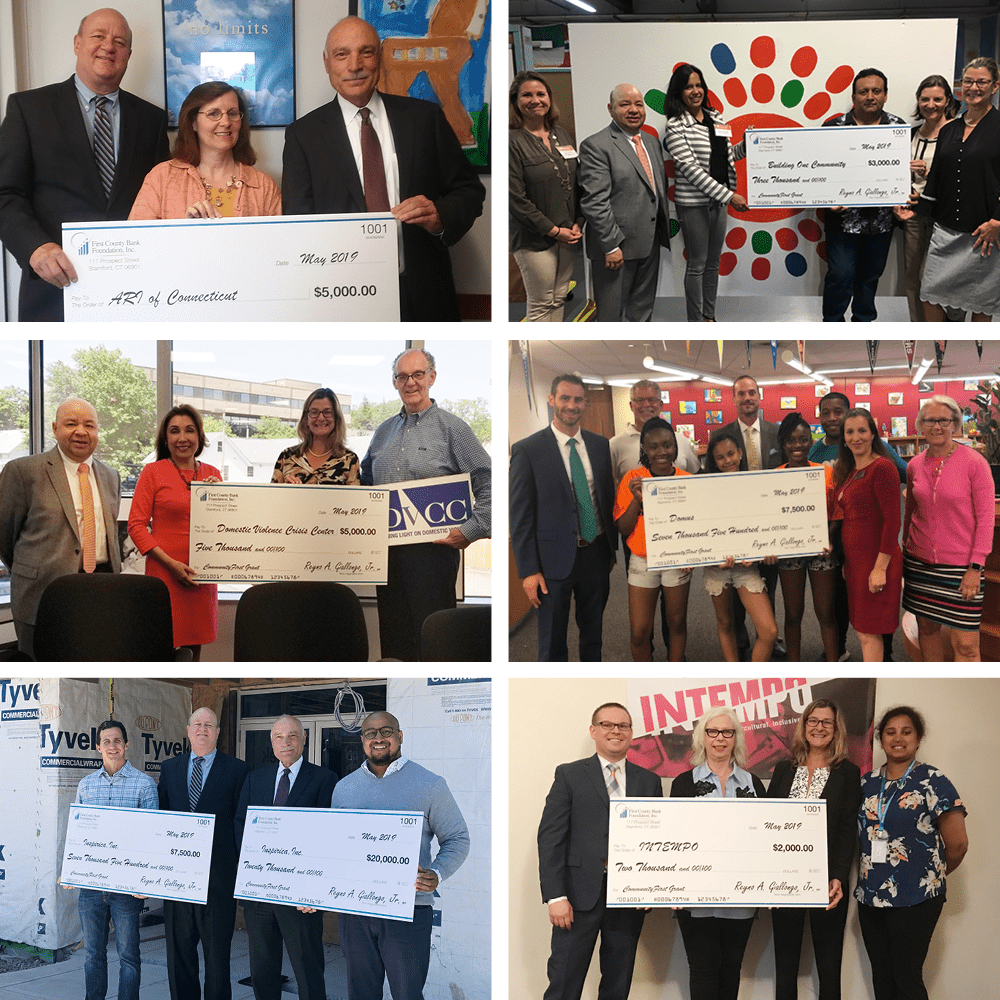 Our featured nonprofits this week help people in our communities in many ways. They support people with disabilities, they work to break the cycle of homelessness, they shine a light on domestic violence, and much more.
The recipients of this round of big checks are ARI of Connecticut, Building One Community, Domestic Violence Crisis Center, Domus, Inspirica Inc., and INTEMPO. Visit their websites to learn more about their incredible work.