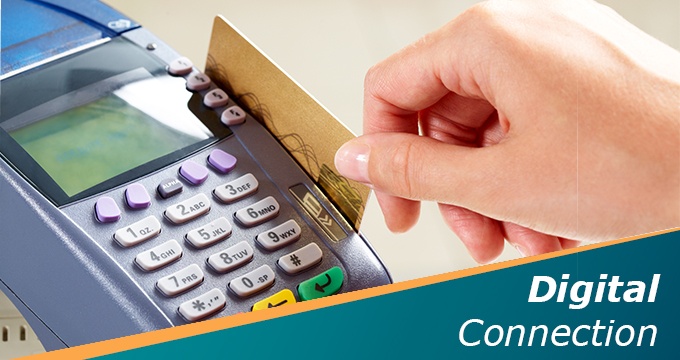 Use your Debit Card for Everyday Purchases
Now, it's even easier to use a First County Bank Debit MasterCard to access and manage the funds in your checking account. Upon opening your new checking account in a First County Bank branch, a new debit card will securely and instantly be provided to you so you no longer have to wait for the mail to arrive to receive your card. This means you'll have the ability to access and manage your funds immediately, subject to availability of funds on deposit. No more worrying about having access to cash when you're running your weekend errands.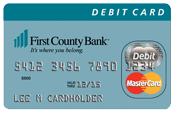 Making everyday purchases at places like the grocery store, gas station or dry cleaners is a great way to use your debit card. The purchases are paid directly from your checking account allowing you to closely monitor your spending. Plus, if you add your First County Bank debit MasterCard to your digital wallet you can make purchases with your smart phone using Apple Pay®, Samsung Pay® or Google Pay™.
For banking that suits your busy lifestyle, First County Bank is where you belong!